Gather in "Omiya Bonsai Village",
the sacred land of bonsai
The Six Gardens
There are various kinds of plants, such as coniferous trees,
deciduous trees and accessory plants, which are used for bonsai.
Different bonsai are created through the skillful work
and the aesthetic sense of the bonsai master engaged in the creation of those bonsai.
There are six bonsai gardens in Omiya Bonsai Village,
and you can enjoy various bonsai created based on each owner's feelings.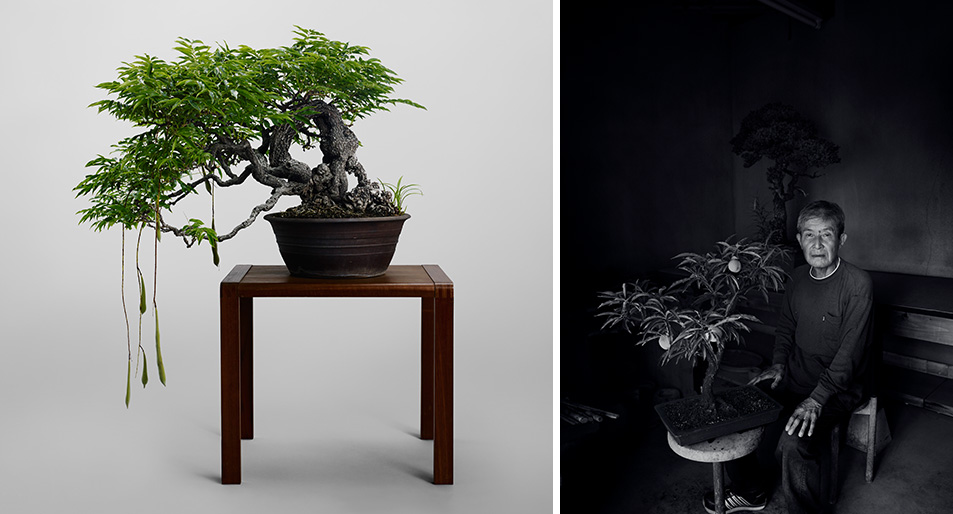 九霞園 Kyuka-en
Owner: MURATA Isamu
When you look at the ukiyoe paintings from the Edo period, for example,
you may be surprised to find these types of plants depicted in the artwork.
Just as people enjoyed various types of plants back then, we are culturing more than
300 kinds of bonsai, ranging from our specialty of accent plants
to introduced species and garden plants. We are particularly careful about
how we use scissors to trim the bonsai so that they look more natural.
Opened: 1929 Original owner: MURATA Kyuzo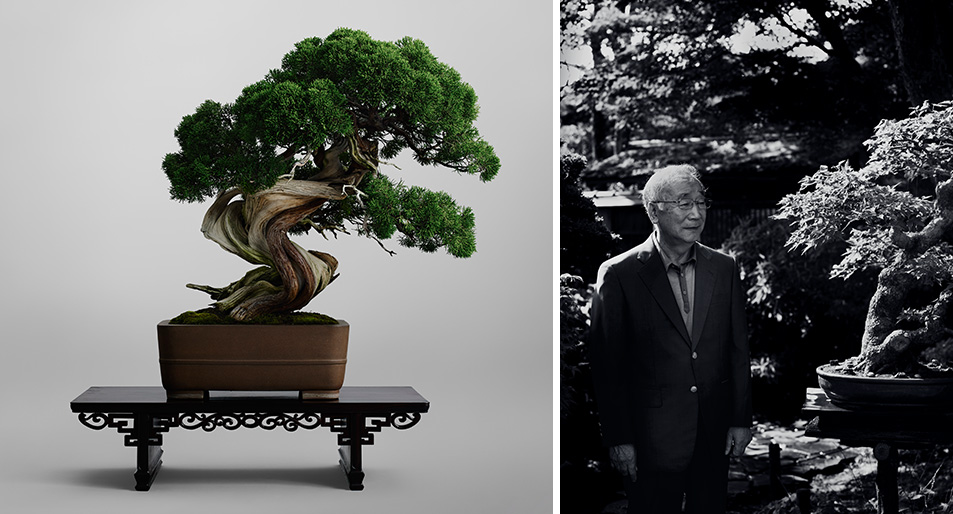 清香園 Seikou-en
Owner: YAMADA Tomio
The garden was founded during the Kaei period (1848-54) in Edo. The garden in Omiya Bonsai Village
was set up in 1943. Preserving the taste and art of Edo, Seikou-en pursues the refined beauty
and elegance of the seasons. Saika Bonsai, which is an original of this garden,
is created so that the plants look charming and natural on the old tiles.
Together with the traditional Shohaku Bonsai,
we want to convey Saika Bonsai to future generations for a long time.
Opened (moved to Omiya): 1943 3rd-generation owner: YAMADA Kamajiro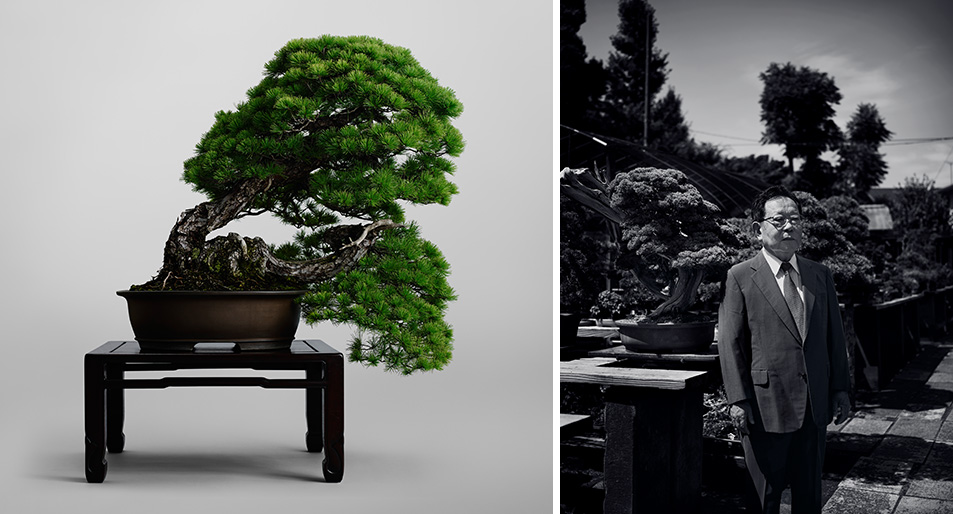 藤樹園 Toju-en
Owner: HAMANO Hiromi
At Toju-en, we have been holding bonsai classes in the garden for general visitors since 1966,
so that everyone can enjoy the cultivation of bonsai.
For this reason, this garden makes a great number of the popular Goyo-matsu
(Japanese White Pine) and Shohin Bonsai, so that everyone can have a bonsai around them.
We hope you can listen to the voice of the bonsai and treat it like a pet,
so that it is carefully nurtured for generations to come.
Opened:1931 Original owner: HAMANO Motosuke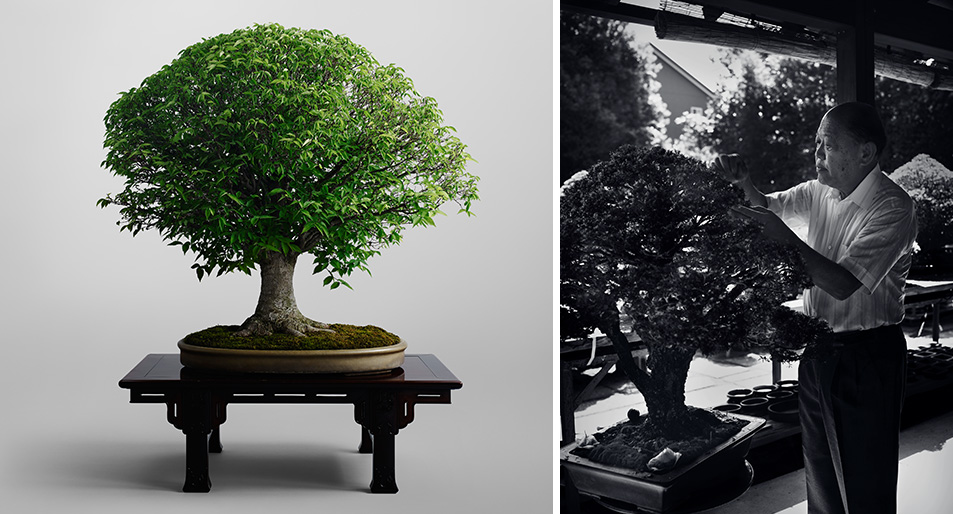 芙蓉園 Fuyo-en
Owner: TAKEYAMA Hiroshi
Known as "The Garden of Deciduous trees" and "The Garden of Forest Style" since long ago,
Fuyo-en places a lot of focus on Zoki Bonsai and the forest style. There are various kinds of deciduous trees
which you can enjoy throughout the four seasons – the fresh green leaves in the spring, the red leaves and
harvest colors in the autumn, as well as the formation of branches in winter. A forest scene can be created
if the trees are planted and arranged just right. While coniferous trees are masculine,
deciduous trees are more feminine. So their soft and delicate appearance is especially appealing.
Opened: 1939 Original owner: TAKEYAMA Fusazo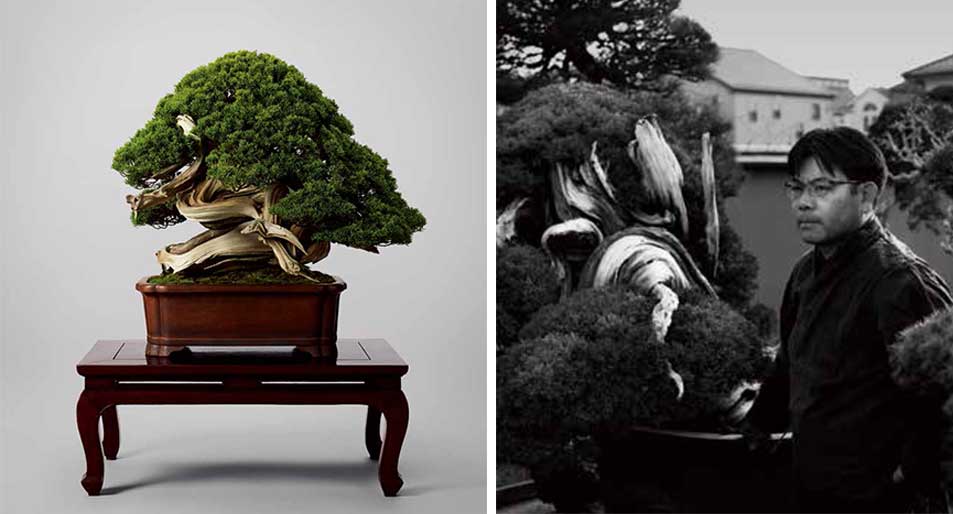 蔓青園 Mansei-en
Owner: KATO Takahiro [Haruhiko]
Spanning five generations over 170 years, the garden showcases a wealth of bonsai,
from Japanese juniper over 1,000 years old and other masterpieces to highly expressive
Shohin Bonsai, suiseki, and bonsai tables, as well as various bonsai tools.
Mansei-en does not treat bonsai and suiseki simply as gardening pursuits, but as art forms
which reflect the joy of accentuating the inherent beauty of the tree. It exhibits bonsai
by curating space in the toko-no-ma alcove and other areas in a modern tea-ceremony styled cottage.
Mansei-en presents bonsai that can be enjoyed in terms of appreciation and cultivation.
Opened (moved to Omiya): 1925 2nd-generation owner: KATO Tomekichi;
3rd-generation: KATO Saburo; 4th-generation: KATO Hatsuji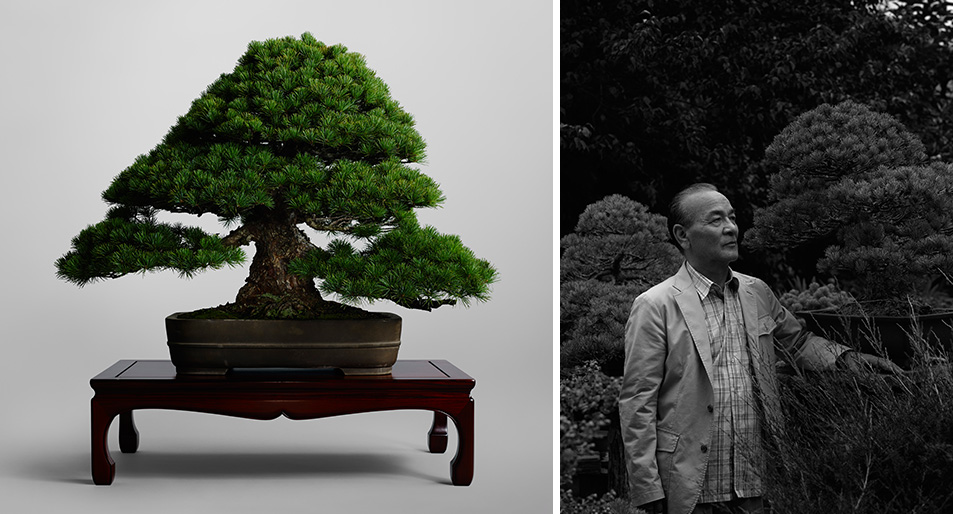 松雪園 Shosetsu-en
Owner: KUROSU Teruo
Shosetsu-en was opened after the founder apprenticed at Toju-en
with the desire to leave his bonsai creations for future generations to appreciate and enjoy.
At the sponsored bonsai classes, "Bonsai-do" (the way of bonsai) is taught with "beauty in space" as its theme,
conveying the joy of growing something that is alive.
Also working as the President for the Ceramic Art Foundation,
his bonsai creations are displayed at the exhibition held every year.
Opened: 1977