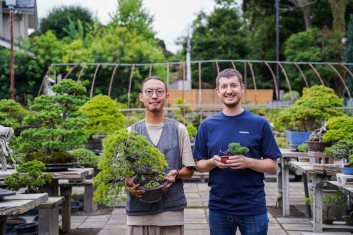 Omiya Bonsai Village attracts many bonsai enthusiasts for its bonsai masterpieces. But now, you have more reasons to visit this destination.
Partnering with Omiya Bonsai Cooperative, Deeper Japan has begun offering four new experiences in Omiya Bonsai Village: touring the Bonsai Village, hands-on creating a bonsai, learning the seasonal essence of work from artisans, and customizing niche bonsai experiences.
During these intimate masterclasses, guests learn traditional artforms from bonsai masters with multilingual interpretation options to bridge the language gap.
If you love bonsai, art, Japanese culture, you will enjoy these unique experiences.
You can find more information from the Deeper Japan official website.